Tau-Targeting Investigational Antisense Oligonucleotide Therapy Associated with Favorable Cognition and Clinical Trends in Alzheimer Disease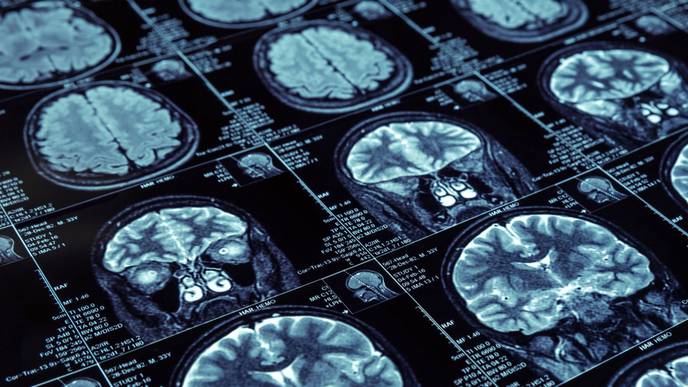 10/31/2023
Newly reported data related to a study of an investigational antisense oligonucleotide (ASO) therapy BIIB080 (Biogen; Cambridge, MA) showed favorable outcomes for multiple endpoints of cognition and activities of daily living in Alzheimer disease (AD). BIIB080 is designed to target the microtubule-associated protein tau (MAPT) and reduce production of the tau protein associated with AD pathology and neuron loss. The favorable phase 1b study results, which were presented at the 16th annual Clinical Trials on Alzheimer Disease (CTAD) conference, build on previous data presented at the International Conference on Alzheimer's and Parkinson's Disease 2023 (ADPD 2023).
The phase 1b trial and its open-label long-term extension study (LTE), presented at ADPD 2023, investigated safety and tolerability of multiple doses of BIIB080 in 46 participants with mild dementia due to AD. The participants were assigned to placebo or 1 of 4 BIIB080 dose cohorts, receiving either 10 mg every 4 weeks (Q4W), 30 mg Q4W, 60 mg Q4W, or 115 mg every 12 weeks (Q12W) delivered intrathecally. In the LTE, all participants were in the high-dose cohorts, receiving either 60 mg Q4W or 115 mg Q12W. The safety and tolerability results demonstrated that BIIB080 directly targeted tau protein production and impacted tau-associated biomarkers, reducing the total tau and phosphorylated tau (p-tau) measured in cerebrospinal fluid (CSF) and aggregated tau PET measurements.
In the new results presented at CTAD, at week 100, participants receiving the high dose of BIIB080 (n=16) showed favorable trends for scores on the global Clinical Dementia Rating Sum of Boxes (CDR-SB), the Mini-Mental State Exam (MMSE) cognitive scales, and the Functional Activities Questionnaire (FAQ). Treatment-emergent adverse events were reported as mild to moderate and severity and included headache, back pain, pain in extremity, post-lumbar puncture syndrome, and procedural pain.
"This is the first time we've seen both strong target engagement and favorable trends on clinical outcomes with a novel mechanism targeting tau," said Priya Singhal, MD, MPH, Head of Development at Biogen.
The study authors for the phase 1b study were associated with Biogen, the Dementia Research Centre of University College London, and Ionis Pharmaceuticals. A phase 2 clinical trial called CELIA (NCT05399888) is planned to evaluate whether treatment with BIIB080 slows the worsening of mild cognitive impairment or mild dementia due to AD, with recruitment ongoing across North America, Europe, and Asia.