UC Davis Health Cardiologists Incorporate New 4D Holographic Software Alongside Surgery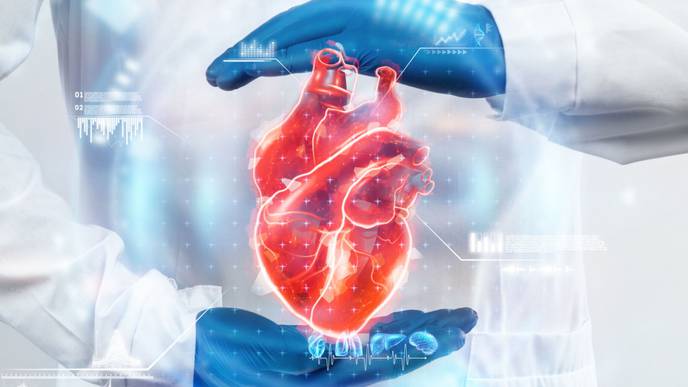 01/03/2023
EchoPixel's Holographic Therapeutic Guidance allows physicians to view and manipulate a 3D map during procedures
By BRANDON NGUYEN — science@theaggie.org
For the first time, UC Davis Health surgeons conducted a heart procedure technologically assisted by EchoPixel's 4D holographic software called Holographic Therapeutic Guidance (HTG). According to the company's website, their "software platform is the first turnkey solution that enables physicians to use a digital twin of a patient using standard medical images and experience it as a 4D interactive hologram." 
Dr. Gagan Singh, an interventional cardiologist and Director of the Cardiology Fellowship Training Program at UC Davis Health, performed a MitraClip procedure, which involves fixing a leaky mitral valve of the heart and restoring normal blood flow. 
"The MitralClip procedure was designed — while the heart is still beating — to be performed with what's called a transesophageal echocardiogram," Singh said. "So the patient is usually sleeping under general anesthesia and this ultrasound goes down the esophagus and takes a look at the heart from behind. That provides us with the real-time imaging that we need as we bring this clip in with a catheter to put it on the mitral valve and cut the leaking down."
The MitralClip procedure does have disadvantages. Specifically, with the echocardiogram, Singh would view multiple two-dimensional images and have to piece together a mental 3D diagram of the patient's heart while conducting the procedure. With EchoPixel's new holographic software, however, this would no longer be a problem.
"So this software is a hologram, portraying in real-time the patient's heart while it's beating, and you can crop out the part of the heart that you're really interested in," Singh said. "You have the device in there at the exact same time while doing the procedure, and I'm no longer relying on an echocardiologist to do all the manipulation. I actually have a little stylus that I can move the heart around in space and crop away the roof of the left atrium, which is where the mitral valve is located, and really look down and make appropriate manipulations of my imaging to really understand what I'm doing." 
Singh further discussed the impacts technology like this would have on centers across the country.
"The ultimate hope is that what people don't have to do is […] take a series of 2D images and then create a map in their mind," Singh said. "You just have a 3D map in front of you, and you've leveled the playing field for a lot of these centers across the country who still struggle with that mental mapping."
While this 4D assistive software has revolutionized surgical operations for Singh, he cautioned against impulsively jumping to reliance on this technology as the hologram is still in its early stages of development. Factors like the software's image resolution and enhancement of the current standard of care whether it would match the current standard of care of the MitralClip procedure still need to be studied and enhanced. Nonetheless, the rise of EchoPixel's HTG shows promise of technological enhancements in the operating room for many surgeons, including Singh and his team at UC Davis Health. 
Written by: Brandon Nguyen — science@theaggie.org