UT Southwestern Experts Offer Several Techniques for Secondary Intraocular lens Placement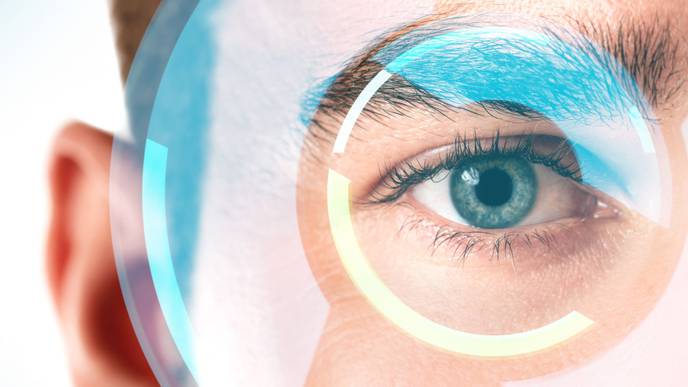 01/26/2023
Patients undergoing cataract surgery typically have their natural lens replaced with an artificial intraocular lens (IOL). But complications occasionally arise that require the placement of a more surgically challenging secondary IOL.
Several techniques are available for secondary IOL placement, and each has its advantages and disadvantages, according to UT Southwestern ophthalmologist Kishan G. Patel, M.D., Assistant Professor in the Department of Ophthalmology.
Dr. Patel, who specializes in retinal surgery and complicated secondary IOL placement, outlined four surgical techniques for the procedure in a recent issue of Retina Today.
There is no consensus on the best technique. The surgeon will decide the preferred approach for a given patient based on their particular situation."

Dr. Kishan G. Patel, lead author of the review article
UTSW's Ophthalmology Department is a top provider of secondary IOLs in North Texas and beyond. The department stands out as a regional and national resource in secondary IOL placement and similar surgeries with highly trained surgeons, advanced equipment, and the capacity for surgeons to work together in complex combined cases when necessary.
Cataracts, a clouding of the normally clear lens in the eye, typically develop in older adults and eventually lead to impaired vision. Cataracts are treated with removal of the cataract followed by IOL placement. If there is not enough support in the eye for a traditional IOL, however, a secondary IOL placement may be necessary.
Secondary IOL surgeries in patients who no longer have their natural lens, or in patients with aphakia, a condition in which no lens exists, present challenges. In the article, Dr. Patel and three colleagues provide a combination of written descriptions and imagery to detail surgical tips for surgeons to help them succeed in taking care of these patients.
For anterior chamber IOLs, or those placed in the front chamber of the eye, the study offers insight on surgical methods to reduce the risk of visual impairment caused by surgery, the latest IOL models, and more. The sutureless intrascleral fixation technique involves placing an IOL within the sclera, or white layer of the eye, without the use of stitches. For this technique, the authors recommend using IOLs made of a special material and minimizing surgical manipulation to avoid dislocation or movement of the IOL.
For IOLs that are fixed with stitches on the sclera, Dr. Patel and colleagues describe strategies to prevent the IOL from tilting and avoid post-surgery complications as well as give guidance on preferred types of stitches and other techniques to improve outcomes. The final technique for IOL placement involves fixing the IOL to the iris, the colored part of the eye. For this procedure, the authors recommend using a certain type of stitch and knot and outline the maneuver to use to stabilize the IOL.
"Our review provides unique techniques for tackling these challenging problems," Dr. Patel said.