Vitamin D Supplementation Does Not Improve Cognition in Elderly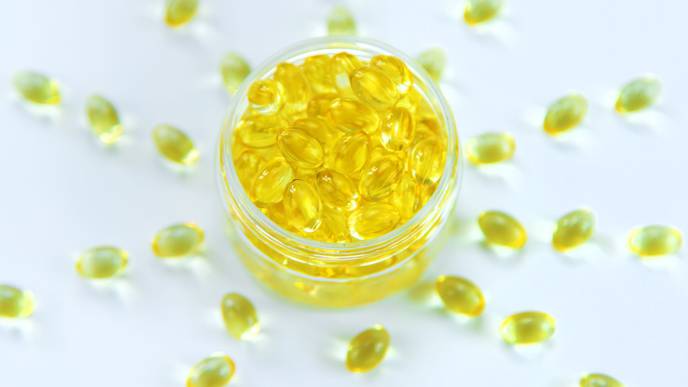 07/10/2023
A Clinical Investigation published in the Journal of the American Geriatrics Society entitled "Vitamin D supplementation and cognition—Results from analyses of the D-Health trial" By Pham et al. and colleagues evaluated the incidence of cognitive impairment among elderly adults receiving vitamin D supplementation. They found no significant difference in cognitive function between the supplementation and placebo groups. Although serum baseline vitamin D levels were not assessed before the study, the researchers used a validated prediction model based on serial analysis during the study to identify patients with predicted "low" levels. There was no difference in cognitive impairment in this group, either.

Considering the study background, they said that based on previous Observational studies, research had found a link between low serum 25-hydroxyvitamin D concentration and higher cognitive impairment risk. The results in this context remain mixed; only a few studies have been conducted in the general population.

21,315 community-dwelling Australians aged 60-84 were recruited for the D-Health Trial. The intervention was monthly oral doses of 60,000 international vitamin D or placebo units for five years.
Researchers assessed cognitive function in participants aged ≥70 using the Telephone Interview for Cognitive Status (TICS) at 2 and 5 years following randomization.
TICS score was the primary outcome measured. Patients with cognitive impairment of
the secondary outcome was the proportion of people with cognitive impairment TICS score ≤25 were the secondary outcomes.
The key results of the study are:
Three thousand eight hundred eighty-seven and 3614 participants were interviewed in year two and year 5, respectively.
The mean TICS score was 32.3 and 32.2, respectively.
Researchers found that Vitamin D supplementation did not affect cognitive function as measured by TICS score (mean difference 0.04) or alter the risk of cognitive impairment.
They said, "We found in our study that the monthly bolus doses of vitamin D supplementation neither enhances nor hinders cognitive function among the elderly."
This study shows that vitamin D supplementation in the elderly that are largely vitamin D replete is unlikely to benefit cognition substantially.
Further reading:
https://agsjournals.onlinelibrary.wiley.com/doi/full/10.1111/jgs.18247