Yelp Reviews of Plastic Surgeons – What Factors Affect Positive & Negative Ratings?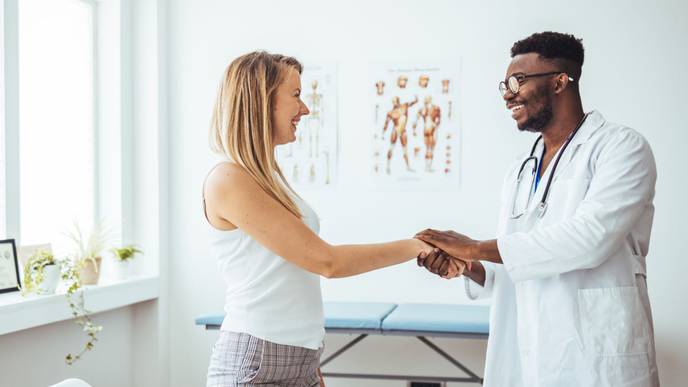 07/31/2023
Newswise — July 27, 2023 – How many stars would you give your plastic surgeon? An analysis of Yelp reviews identifies a wide range of surgeon-and practice-related factors that influence whether plastic surgery patients leave positive or negative reviews, reports the September issue of Plastic and Reconstructive Surgery®, the official medical journal of the American Society of Plastic Surgeons (ASPS). The journal is published in the Lippincott portfolio by Wolters Kluwer.
"Our study also identifies some sources of bias that may affect patients' perceptions of their care – although the plastic surgeon's gender or race doesn't appear to affect the overall quality ratings," comments senior author Brent R. DeGeorge, MD, PhD, of University of Virginia, Charlottesville.
Multiple factors affect five-star versus one-star ratings
The researchers analyzed 5,210 Yelp reviews of plastic surgery provider practices from 49 cities across the United States. Reviews were coded for the presence of positive and negative themes. Surgeon and practice-related factors associated with positive or negative ratings were identified, including the effects of the physician's race and gender.
80% of reviews included in the analysis were five-star reviews, indicating the highest level of patient satisfaction. Another 13.5% were one-star reviews, reflecting the lowest patient satisfaction. Two- to four-star ratings accounted for only about six percent of reviews.
In positive reviews, the most frequently mentioned surgeon-related factors were the surgical outcomes achieved, the physician's temperament, the physician's competency and knowledge, and physician-patient communication.
"Patients with positive experiences emphasized having results that looked natural and matched the look they had discussed with the physician prior to surgery," Dr. DeGeorge and colleagues write. "Patients felt most comfortable with physicians who gave thorough explanations of the procedures beforehand, often spending several hours over multiple consultation sessions."
Plastic surgeons can learn from online reviews to improve the patient experience
In adjusted analyses, positive physician factors associated with higher Yelp ratings were surgical outcomes, physical exam/procedures, injectable outcomes, competency and knowledge, and temperament. Negative mentions of the same factors were linked to lower Yelp ratings, along with cost consciousness.
On analysis of practice-related factors, interactions with office staff and issues related to scheduling significantly affected whether patients left positive or negative reviews. Additional negative practice-related factors included billing/insurance issues and wait times. The study "corroborates the results of past studies, which have found that practice factors such as wait time and courtesy of registration staff were correlated with a patient's likelihood to highly rate a practice," according to the authors.
Yelp ratings were not significantly associated with the physician's race or gender. While that's an encouraging finding, the researchers note some differences in both positive and negative factors related to race and gender. "Further research is needed to identify the effect of patient characteristics on their ratings and reviews of providers," Dr. DeGeorge and colleagues write.
While noting some limitations of the study – including the inherent subjectivity of online ratings – the researchers believe their analysis lends new insights into the range of physician and practice-related factors influencing patient perceptions of quality of care. Dr. DeGeorge and coauthors conclude: "Plastic surgeons can learn from patient ratings and reviews to develop initiatives to improve the patient experience and learn more about general biases held by patients as the field becomes more diverse."
Read [The Ratings Game: Demographic and Practice Factors Affecting Yelp Ratings of Plastic Surgeons]
Wolters Kluwer provides trusted clinical technology and evidence-based solutions that engage clinicians, patients, researchers and students in effective decision-making and outcomes across healthcare. We support clinical effectiveness, learning and research, clinical surveillance and compliance, as well as data solutions. For more information about our solutions, visit https://www.wolterskluwer.com/en/health and follow us on LinkedIn and Twitter @WKHealth.
###
About Plastic and Reconstructive Surgery
For over 75 years, Plastic and Reconstructive Surgery® (http://www.prsjournal.com/) has been the one consistently excellent reference for every specialist who uses plastic surgery techniques or works in conjunction with a plastic surgeon. The official journal of the American Society of Plastic Surgeons, Plastic and Reconstructive Surgery® brings subscribers up-to-the-minute reports on the latest techniques and follow-up for all areas of plastic and reconstructive surgery, including breast reconstruction, experimental studies, maxillofacial reconstruction, hand and microsurgery, burn repair and cosmetic surgery, as well as news on medico-legal issues.
About ASPS
The American Society of Plastic Surgeons is the largest organization of board-certified plastic surgeons in the world. Representing more than 7,000 physician members, the society is recognized as a leading authority and information source on cosmetic and reconstructive plastic surgery. ASPS comprises more than 94 percent of all board-certified plastic surgeons in the United States. Founded in 1931, the society represents physicians certified by The American Board of Plastic Surgery or The Royal College of Physicians and Surgeons of Canada.
About Wolters Kluwer
Wolters Kluwer (EURONEXT: WKL) is a global leader in professional information, software solutions, and services for the healthcare, tax and accounting, financial and corporate compliance, legal and regulatory, and corporate performance and ESG sectors. We help our customers make critical decisions every day by providing expert solutions that combine deep domain knowledge with specialized technology and services.
Wolters Kluwer reported 2022 annual revenues of €5.5 billion. The group serves customers in over 180 countries, maintains operations in over 40 countries, and employs approximately 20,000 people worldwide. The company is headquartered in Alphen aan den Rijn, the Netherlands.
For more information, visit www.wolterskluwer.com, follow us on LinkedIn, Twitter, Facebook, and YouTube.