Young & Middle-Aged Adults with Depression Face Greater Dementia Risk Later in Life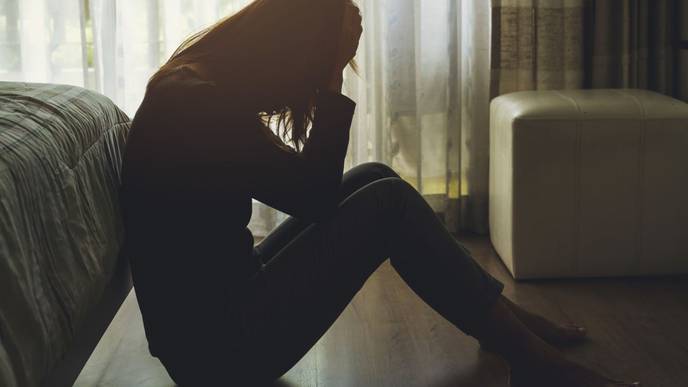 07/26/2023
A study of more than 1.4 million Danish adults found those diagnosed with depression were more than twice as likely to get dementia later in life, a link that suggests depression may increase dementia risk, researchers said.
The study published in the Journal of the American Medical Association Neurology reported the risk of dementia more than doubled for men and women diagnosed with depression, even if diagnosed as young or middle-aged adults.
The study examined a Danish registry of nearly 250,000 citizens diagnosed with depression and nearly 1.2 million without depression. Those with depression were 2.4 times more likely to have dementia later in life compared to those without depression. The depression-dementia link held whether a person was diagnosed with depression early, middle or later in life, the study reported.
Researchers cautioned the study examines the link between depression and dementia but does not explain why such a risk might exist.
"Our study simply demonstrated the presence of a relationship, but doesn't explore mechanisms," said Holly C. Elser, a University of Pennsylvania resident neurologist and epidemiologist who led the study.
Elser said future studies could address whether early childhood experiences or genetic factors are a common cause of depression and dementia. Another unanswered question is whether chemical brain changes found in individuals with depression later increase a person's risk for dementia.
Elser said future studies could also examine whether depression triggers behavior changes that also increase a person's risk for dementia. Some examples: poor diet, decreased physical activity, tobacco or alcohol use and social isolation.
Other studies have linked dementia and depression diagnosed later in life. The JAMA Neurology study said depression has been studied as a possible "reactive or early symptom of cognitive decline."
However, past studies have reported mixed results on the link between early- and mid-life depression, the JAMA Neurology study said. Past studies did not track people as long as the Danish registry, which tracked individuals from 1977 through 2018.
The JAMA Neurology study found the dementia risk more than doubled for men and women diagnosed with depression. Men had a slightly higher risk, but the study said men are less likely to seek health care and therefore might have more severe symptoms when diagnosed.
The study also examined whether patients treated with antidepressants six months before or after depression diagnosis had a different rate of dementia later in life. However, the study didn't find much of a difference in dementia rates among those who took antidepressants.
Elser noted researchers did not know whether people received cognitive behavioral therapy, and they also did not have data on how severe a person's depression might be. She said she would like to data to see on whether cognitive therapy early in life could affect a person's dementia risk later in life.
"Our paper further underscores the importance of managing depression clinically when it arises because it may have echoes throughout the life course," Elser said.